2020 Toyota Tacoma
The 2020 Toyota Tacoma
Rountree Moore Toyota
CAPACITY
ENGINE
TRANSMISSION
DRIVETRAIN
FUEL CONSUMPTION
Estimated Fuel Economy (city / hwy)
STARTING MSRP
Tacoma SR5 V6 4×2
CAPACITY
ENGINE
TRANSMISSION
DRIVETRAIN
FUEL CONSUMPTION
STARTING MSRP
Tacoma TRD Pro V6 4×4
CAPACITY
ENGINE
TRANSMISSION
DRIVETRAIN
FUEL CONSUMPTION
STARTING MSRP
Rugged Exterior, And That's Just For Starters
For vehicle enthusiasts, it's hard not to be impressed with the 2020 Toyota Tacoma.
Just take a brief glance at the vehicle's exterior, and the potential driver will see everything one could want in a midsize pickup truck: it's rugged, it's sturdy, it's attractive, and it configures to any of the individual driver's needs, whether they need to haul stuff on a regular basis or just look like they could while enjoying a relaxing drive.
And by relaxing, we mean either on the paved roads or the back roads. If nothing else, the 2020 Toyota Tacoma can be classified as an adventurous vehicle, even if the driver just wants to go on the freeway rather than on a backwoods mud run.
True, the 2020 Toyota Tacoma does not lack for competition in the midsize pickup contest; many other manufacturers boast vehicles with similar dimensions and body work. But the Tacoma series has long enjoyed a reputation as a crowd favorite, and with good reason. Retaining driver popularity requires a manufacturer to walk a fine line between sticking with what works and altering what doesn't, and the 2020 Toyota Tacoma walks that line with confidence.
The engineers took it upon themselves to equip the 2020 Toyota Tacoma with a bunch of updates, including styling upgrades and new technological offerings. And that's most evident on the outside of the vehicle, where the 2020 Toyota Tacoma sports new grille designs, better wheel choices, reworked tail lights, and the option of new LED headlights.
But don't take our word for it. If you've got questions, the friendly and professional staff at Rountree Moore Toyota has the answers. Contact us today to find out more or set up an appointment to see for yourself.
Awesome Interior Toys and Adaptability
Impressed with the exterior and wondering if the interior can match? Climb into the cab and have a seat. Specifically, get in the driver's seat, which is power-adjustable and allows the driver access to the vehicle's updated infotainment system.
Changes in technology demand that manufacturers constantly update their infotainment systems to better match what the market can offer, and the 2020 Toyota Tacoma stands as a good example of working with the best tech. In addition to the updated driver's seat, the vehicle also has larger control touchscreens (7-inch standard monitor) with Apple CarPlay® and Android™ Auto, several USB ports, and a wireless charging area as standard features. Optional monitors also provide a complete 360-degree view around and underneath the vehicle. The driver can now use a camera to look under the vehicle. Just think; puncturing a tire by driving over an unseen object in a parking lot could be a thing of the past. Not to mention wearing out your trouser knees by constantly ducking down to look at the undercarriage.
Getting back to the seats for a moment, the 2020 Toyota Tacoma also features secure child safety seats with two complete sets of LATCH connectors on the vehicle's rear outboard seats. Double Cab models also have a tether anchor in the rear middle seat. That's not to say the 2020 Toyota Tacoma should be considered only as a family vehicle option, but the vehicle's adaptability allows drivers to make better use of the vehicle depending upon a given situation.
Being adventurous means being adaptable.
Under the Hood and In the Towing Bed
The 2020 Toyota Tacoma sports a 3.5L 6-cylinder 6A engine under the hood, coupled with a six-speed automatic transmission, allowing the vehicle to hit 278 horsepower and 265 lb-ft of torque. These settings allow the 2020 Toyota Tacoma to be equally effective at traversing various terrains, be it urban and suburban city areas or rougher off-road destinations.
Being able to go just about anywhere should be a standard feature of any pickup truck, and the 2020 Toyota Tacoma delivers on that ideal wonderfully.
Meanwhile, in the back, the 2020 Toyota Tacoma offers the choice of a five-foot or six-foot truck bed with adjustable tie-down cleats and composite bed liner. In terms of available features, drivers can also take advantage of LED in-bed lighting, a removable tailgate, and a power outlet.
Safety First
Even a rugged and adaptable vehicle needs to offer safety features, and the 2020 Toyota Tacoma proves to be no exception. Standard features include forward-collision warning and automated emergency braking, lane-departure warning notifications, and adaptive cruise control. The vehicle also offers pedestrian detection and a rearview camera.
Rountree Moore Can Tell You More
Power and ruggedness sounding like ideal features in a personal vehicle? Liking the idea of one truck that can command the off-road areas and turn heads on the freeway? Curious to learn more? Then why wait any longer? If you've got questions, the friendly and professional staff at Rountree Moore Toyota has the answers. Our expertise can help determine if the 2020 Toyota Tacoma is the right vehicle for you.
Contact us today to find out more or set up an appointment to see for yourself.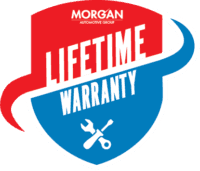 When you choose Rountree Moore Toyota, you can count on the protection of the Rountree Moore Toyota Lifetime Warranty!
Rountree Moore Toyota is a member of the Morgan Auto Group which serves Florida drivers with a variety of new brands including Toyota, Ford, Honda, Buick, Nissan, GMC, BMW, Lamborghini and MINI, as well as used cars.